Spare parts programs are a vital resource for maintaining your bottle capping machines and preventing production delays. They are also more cost-effective and less time-consuming than replacing an entire bottle capper machine. A spare parts supplier with a wide, deep portfolio means that help is only a phone call or email away. Not only will a spare parts program fulfill your equipment at the moment, but it will also keep your capping equipment running for years to come.
In this guide, we'll delve into the advantages of having a spare parts program and why you should consider procuring your next bottle capping equipment from a company that offers a spare parts program. Then we'll discuss what to look for in a spare parts program and how the one offered by Closure System International can benefit your beverage manufacturing company.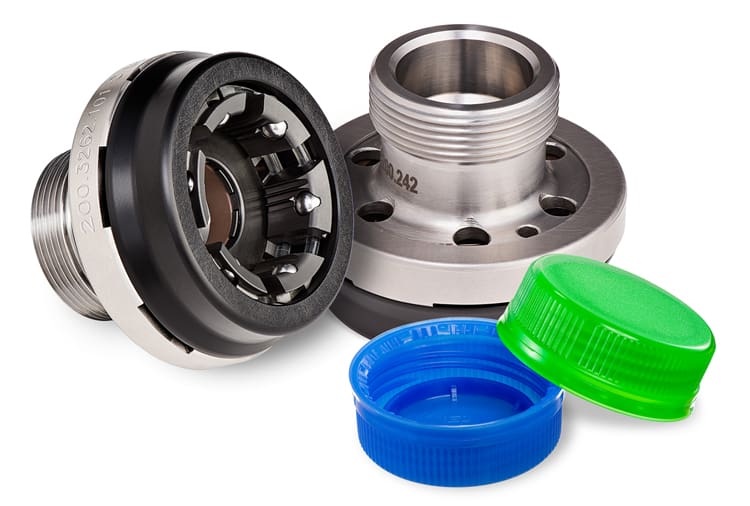 The Benefits of a Spare Parts Program for Capping Machines
Spare parts programs such as the one offered by CSI provide many benefits over a complete replacement. First of all, replacing a single part is much less expensive than replacing an entire machine. It's also much faster to get a single part shipped and installed by a technician than moving out an entire machine and installing a new one.
Being able to replace the exact part that is malfunctioning also reduces the risk of potential defects that could result from a lower-quality replacement part. This improves overall package quality and increases throughput, further lowering costs. In turn, this saves the company money and contributes to the bottom line.
Spare parts programs also contribute to sustainability goals by keeping existing equipment in service for longer and avoiding the waste that comes from having to make a full replacement. That's one of the reasons why CSI is committed to our spare parts program — our dedication to sustainability extends beyond manufacturing recycled closures to creating an entire bottle capping system that is eco-friendly, including the capping machines themselves.

What to Look For in a Spare Parts Program for Capping Machines
Not all spare parts programs are created equal, so you need to carefully consider certain criteria if you are in the market for a bottle cap manufacturer that offers a spare parts program. One thing to look for is a program that keeps a wide variety of parts in stock to maximize your chances of finding the part you need. You should also look for a program that offers short lead times so that replacement parts will ship fast.
If replacement part services are included as part of the program, you should also check to see if they have technicians located in your region who are certified in fixing the bottle capping machine(s) you plan to buy. You should also check on the availability of parts and technicians. Can you place a part order after business hours or have a tech make a weekend call, or will you need to wait until the next business day? If you need to wait for multiple days, that can result in significant downtime for your production line.

Closure System International Spare Parts Program
At Closure System International, we created a spare parts program so that customers can buy our capping machines and cap handling systems with confidence. Taken together, our spare capping parts program enables equipment to operate at peak efficiency while keeping maintenance costs low, ensuring packaging quality, and maximizing the overall value of the machine.
Our program stocks thousands of capping equipment spare parts and over 70% of all possible parts are in stock at any given time to keep lead times short. We also staff CSI Spare Parts Specialists and Field Service Representatives who are equipped to perform research on your specific capper. Furthermore, we offer Capping Machinery Audits to ensure preventive maintenance and planning and catch potential issues before machines fully break down.
Ready to learn more about CSI's spare parts program for our capping machines and cap handling systems? Contact us today to learn more about everything we do to promote customer satisfaction and ensure the quality and longevity of our machines.