Closure Systems International Introduces New, One-Piece, Linerless Product Portfolio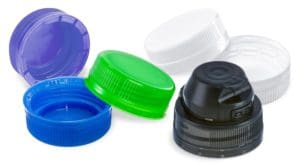 INDIANAPOLIS–(BUSINESS WIRE)–When it comes to serving the needs of our customers, Closure Systems International's (CSI) new one-piece closure portfolio was designed with consumer and bottler satisfaction in mind. Through its ergonomic design for optimized drinking comfort and its consumer-friendly comfortable grip, this portfolio allows for easy-opening convenience. Source reduction can also be achieved with these lightweight, high performance products. CSI's new portfolio provides a total closure solution for brand owners and enables the lowest total cost of operations for bottlers.
CSI's new one-piece closure portfolio includes the following product offerings:
38D-KL
Designed for a variety of cold/ambient-filled liquid dairy and non-carbonated markets, including refrigerated milk, juices, teas and high pressure processing (HPP) applications.
Advanced tamper evidence for additional security

Enhanced product features for improved application performance

Compatible with commonly used 38mm triple-lead finishes on HDPE and PET packages
Optimally designed to be lightweight while maintaining performance excellence for hot-filled non-carbonated beverages.
Advanced tamper evidence for additional security

Compatible with 9001-5533 (33mm) & 9001-4138D (38mm) bottle finishes
An ideal closure for active, on-the-go consumers of hot-filled non-carbonated beverages, such as juices, sports drinks and functional waters.
One-hand opening for on-the-go convenience

Dual tamper evidence for maximized security

Compatible with the 38mm 1845 bottle finish
Asepti-Lok is the perfect closure for your aseptic needs; perfectly suited for juices, nectars, sports drinks and liquid dairy products.
Three-point seal design: outside, top & inside to preserve product integrity

Lube free design enhances bottling plant production efficiency

Two-lead (2S) 1874 bottle finish and three-lead (3S) 1875|1876 bottle finish options
A best in class closure delivering superior application and product performance for sparkling beverages.
Excellent sealing performance; up to 4.7 volume

Compatible with the 28mm 1881 bottle finish
For further information about CSI's new products listed above or other closure and capping options, visit our Pack Expo booth S-2930 from October 14th – 17th, 2018 at McCormick Place in Chicago, IL. We look forward to seeing you there!
About CSI:
Closure Systems International, Inc. (CSI) is recognized as a global leader in closure design, manufacturing, and high speed application systems. In addition to quality closures and capping equipment, CSI provides unparalleled customer and technical services globally. Major categories served include carbonated soft drinks, bottled water, juices, isotonics, teas, adult beverages, dairy, foods, pharmaceutical and automotive fluids.
CSI's closure systems solutions help customers maximize profits by increasing the marketability of their brands and optimizing their total cost of operations. Approximately 90+ billion closures are produced annually in CSI's 25+ manufacturing sites, strategically located in 20+ countries throughout the globe. CSI is part of GEC Packaging Technologies, an operating division of the Rank Group. Visit CSI's website at www.csiclosures.com.
Contacts
Closure Systems International, Inc.
Clint Rush, 317-390-5067