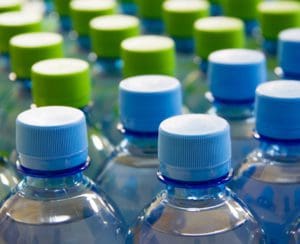 NEW YORK – December 20, 2019 – Cerberus Capital Management, L.P. ("Cerberus"), a global leader in alternative investing, today announced that its affiliates have completed the acquisition of the North American, Costa Rican, and Japanese businesses and related facilities of Closure Systems International ("CSI") from affiliates of Reynolds Group Holdings Limited ("Reynolds Group"). Reynolds Group will retain and continue to operate closures businesses in Europe, the Middle East, Egypt, and South America.
CSI is the largest producer of closures in North America, delivering high-quality bottle and container closures to leading consumer packaged goods and packaging companies. In addition to closure systems, CSI provides premier high-speed beverage closure application equipment and technical consulting services leveraging its deep experience and leading technology capabilities.
"We are excited to begin the next chapter of CSI's story," said Floyd Needham, President and Chief Executive Officer of CSI. "As a result of our long and successful track record of delivering innovative, quality closure solutions, we have become a trusted partner to world-class companies. With Cerberus' acquisition, we will maintain our commitment to meeting and exceeding the needs of our leading customers, while also identifying strategic growth opportunities to drive our long-term success."
Lucas Batzer, Managing Director at Cerberus, added, "The packaging industry is constantly evolving and CSI has remained the partner of choice as a result of its innovation, reliability, and operational excellence. With the company's scale and leading product development capabilities, we believe there are attractive opportunities for growth within both its current and adjacent markets. We look forward to working with Floyd and the talented CSI team to meet the dynamic needs of the industry and further expand the company's leadership position."
About Cerberus
Founded in 1992, Cerberus is a global leader in alternative investing with over $40 billion in assets across complementary credit, private equity, and real estate strategies. We invest across the capital structure where our integrated investment platforms and proprietary operating capabilities create an edge to improve performance and drive long-term value. Our tenured teams have experience working collaboratively across asset classes, sectors, and geographies to seek strong risk-adjusted returns for our investors. For more information about our people and platforms, visit us at www.cerberus.com.
About Closure Systems International
Closure Systems International is recognized as a global leader in closure design, manufacturing, and high speed application systems.  In addition to quality closures and capping equipment, CSI provides unparalleled customer and technical services globally.  Major categories served include carbonated soft drinks, bottled water, juices, isotonics, teas, adult beverages, liquid dairy, foods and automotive fluids.  CSI's closure systems solutions help customers maximize profits by increasing the marketability of their brands and optimizing their total cost of operations.  For more information, please visit www.csiclosures.com.
Media Contact
Torrey Leroy
Cerberus Communications
+1 (646) 885-3029
tleroy@cerberus.com